A collection of curated stories from client industries, CX and global trends that grab our attention.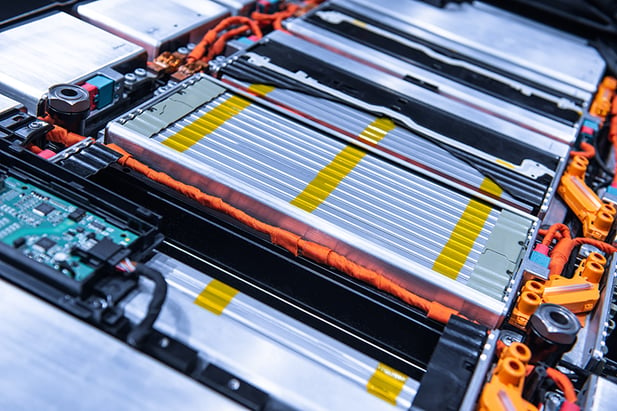 I noticed a logical progression on the bulk of articles and information during the last three months. September was mostly about electric vehicles – identifying the movers and shakers of this field. If October taught us anything, it's the importance of a fully realized charging grid infrastructure.
This November, it's all about the batteries.
Plenty of Charge for Everyone
During November, we saw a lot of information relating to battery development and innovation, as well as partnerships and manufacturing. We can tell the industry wants to innovate and assure both the public and investors that there is ample local supply for all battery manufacturing needs.
Factorial Energy is everyone's friend:

The U.S.-based solid-state battery cell developer has recently announced collaborative partnerships with Hyundai and Kia. They've also been connected with Stellantis and Mercedes-Benz not even a month later. The intended outcome for all is a superior EV battery, but what ways is Factorial Energy testing the OEM's investment – and how long does it have to deliver results?

Stellantis looks to the Down Under:

In addition to the partnership detailed above, Stellantis recently signed a deal with Australia-based Vulcan Energy Resources for the latter to provide battery-grade lithium hydroxide for use in European EVs. All this is a part of Stellantis' electrification strategy, detailed earlier this July, but what else does this mean for the OEM's bottom line?

GM joins with POSCO Chemical:

Did you know cathode active materials make up close to 40% of the cost for EV batteries? General Motors does, and it has formed a joint venture with POSCO Chemical, a South Korean-based company, to build a dedicated cathode active material facility in North America. In addition to streamlining the OEM's supply chain, here are the other benefits both companies will gain from this partnership.

Energy In 15 Or Less
From a customer service perspective, we can't wait to help our clients help their customers embrace the EV world. It appears OEMs and bloggers close to EVs can't wait either, and one way they're building hype is through the speed it takes an EV to charge. Here's how the research is coming at present:
You got a fast charge:

Bloomberg contributor Kyle Stock uses simple analogies to illustrate a complex issue OEMs are solving at present: If we can't currently make EVs go farther on a charge, how best can we increase charging speed? Here's his answer.

Enter the battery lab with VW & ORNL:

Volkswagen is enlisting the Department of Energy's own Oak Ridge National Laboratory (ORNL) to help test high-power wireless charging for its EVs. It's using a Porsche Taycan as a model to identify the best ways to charge, but what other challenges does this technology face before mass production?

For further information on how we got to where we are, I encourage you to check out our previous ICYMI blog posts throughout 2021.