CX Insights - Trend Watch - Automotive Industry (ICYMI August 2021)

By
Jesus Grana
·
3 minute read
A collection of curated stories from client industries, CX and global trends that grab our attention.
ICYMI -
We care for the automotive industry and how it benefits its customers moving forward in the future. That's why, every month, I blog about everything from electric vehicles and mobility to connected car services and customer experience. Knowledge is power, and we want to always understand and be prepared to help our clients anticipate and adjust to the changes these headlines can cause.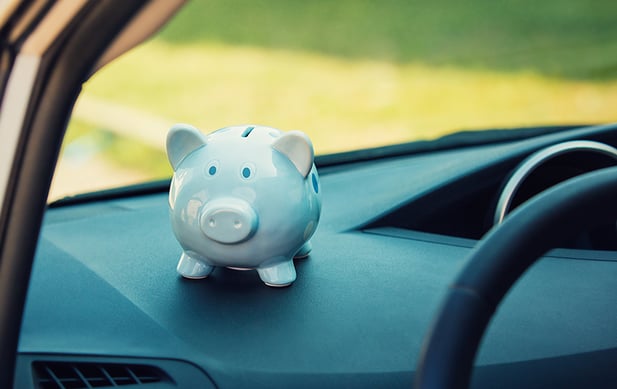 This month, I see the industry expanding on investment trends that began a year ago, with McKinsey & Company offering a look at where the bulk of automotive investments are going (and not going). In this report, the major takeaway is while investments in smart and shared mobility dropped in Q2 2020 (probably due to uncertainty and safety concerns on shared/mass transportation options), and investments in autonomous driving fell even more in Q3 2020, investments in connectivity and electrification either remained stable or rose dramatically as we exited 2020. This is most likely due to the industry "running" on all cylinders to meet full electrified output goals worldwide.
This month, I'm posting about the fruits of these investments and where they've gotten the industry almost a year later. The period during the pandemic has shown growth in some share of mobility and autonomous vehicles, but there are still innovations and progress coming down the pipeline.
Connected Car Services
The race to expand OEM revenue sources never ends. In fact, it's only just begun, with the introduction of friendlier marketplaces and connection interfaces to user-based auto insurance and vehicle subscription services. The sky truly is the limit!
Vehicle Electrification Continues
As the industry moves toward sometimes self-imposed electric manufacturing deadlines on the domestic front, strategies and tactics are emerging to ensure corresponding consumer interest – and hopefully, mainstream preference for EVs as a whole.
EV automakers want Congressional backing:

The Detroit Three released a joint statement calling on the Biden administration to do more to accommodate EVs in his infrastructure plan. While the Senate's current bipartisan infrastructure bill helps, all three automakers agree it doesn't go far enough to guarantee financial success and consumer confidence. The Wall Street Journal has the full scoop here.

Charge like a Chevy at home:

Owners of Bolt EVs and EUVs are opting for the convenience of charging their vehicles at home – a trend Chevrolet has noticed. To that end, the automaker has announced the Charged by Chevrolet program, one that includes an at-home Level 2 charging setup package with every EV purchase.

Volkswagen & Daimler overwhelmed:

Demand for EVs has overshadowed Volkswagen, BMW and Daimler's ability to keep up with production, and the industry is struggling to adjust to changes brought about by switching from traditional auto parts to electric. How will these storied automakers weather this perfect storm of supply line growing pains and COVID-induced shortages?
And in Autonomy News...
We love seeing new autonomous vehicles concepts as they continue to hit the market. As a premier customer experience and contact center BPO provider, we look forward to helping new and current clients drive innovation by partnering to staff up "command centrals" and overseeing these new technologies.

Here's a few that caught our attention:
Driverless cars still need a sitter:

Bloomberg Hyper Drive reports that initial fear of autonomous vehicle production eliminating jobs may have been greatly exaggerated. Today, job outlook is focused on ensuring remote human operators can oversee these vehicles safely and add human interaction where applicable for the end user. Meet the startups that are helping the world's automakers make that transition as seamless as possible.

Europe, meet M.Vision X:

At this year's IAA Mobility expo, Hyundai Mobis unveiled the M.Vision X, an EV concept that includes AI, zero emissions and a fully integrated cockpit that communicates with its four passengers via gesture recognition.

What other amazing tech did Hyundai feature at IAA Mobility 2021?

This concept car shape-shifts:

Audi recently unveiled its latest concept car, the Skysphere. Its unique design and flexibility is intended to solve this EV marketing problem: What if I want an eco-friendly, sustainable car of the future but enjoy driving? Here's how the Skysphere features the best of both human and AI-powered driving worlds under its shape-shifting hood.
For further information on how we got to where we are, I encourage you to check out our previous ICYMI blog posts throughout 2021.