A collection of curated stories from client industries, CX and global trends that grab our attention.
Half of 2021 has come and gone, and with July already here, I feel it's worth taking a look at where the past six months have taken us as we reflect on this post-COVID AV/EV landscape.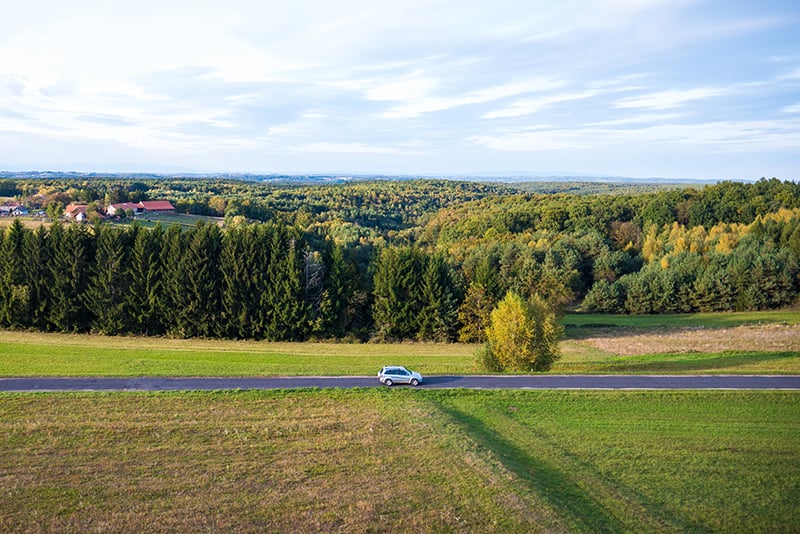 Based on my observations, I see three major themes emerging throughout the industry: The progression status of autonomous vehicles; the chip shortage and its impact on the auto industry; and the rise of solid-state battery power. Some of these stories may seem more encouraging than others, but make no mistake: Every stakeholder and OEM is moving toward an electric and autonomous automobile experience – and no one is taking a step back.
Autonomous Vehicles
Chip Shortage
The good news: It's not all bad news when it comes to this topic. It's true that chip demand has created a higher demand for vehicles when supply is still recovering post-COVID, and this in turn has harmed customer satisfaction. However, it's also true that automakers' profit margins are higher than expected, which is a sign of recovery and fortitude in these financially fragile times.
Ford rewards your patience twofold:

As a show of good faith to consumers who are willing to stick with Ford, the American automaker has implemented a $1,000 incentive for those who are willing to wait on a vehicle that's not in stock. What makes this story notable is that while Ford already had this program in place, the incentive has now doubled in value. Will this keep enough buyers from shopping at rival dealerships while they regain production footing?

The chip shortage hiccups continue:

An Alabama-based Hyundai factory had to temporarily cease production for a week due to the chip shortage, with this report referencing recent similar pauses by Ford and Porsche. What combination of challenges is the industry continuing to face?

Impact on the bottom line:

In mid-June, Ford reported that its second-quarter operating profit will be higher than anticipated, citing rising prices for vehicles old and new. However, Ford also states that the chip shortage will cost the company $2.5 billion and halve vehicle production in the following quarter. In addition, General Motors reported that inflation and semiconductor shortages will cost the company an extra $3 billion. How else will their bottom lines be impacted?
Battery Investment
Let's assume a worst-case scenario happens again in our lifetime: Whether it's another global centennial pandemic or some other worldwide means of halting production, semiconductor and automobile stores drop again. We all need transportation, but how can we avoid another supply/demand crunch like we're facing now? The world's OEMs are preparing for just that, seeing an ongoing supply of batteries as vital not only for general EV use but also for preventing a repeat of the chip shortage.
The future is in Solid Power:

Back in May, Ford and BMW announced they were leading a $130 million funding round in support of Solid Power, a solid-state battery startup. In mid-June, Solid Power announced it is joining the NASDAQ via a merger with Decarbonization Plus Acquisition Corp III. The cash generated from this merger is expected to generate $600 million and pave the way to the stakeholder's ultimate goal: Affordable and powerful rechargeable batteries for its EVs.

Is the first domestic EV battery producer almost here?:

General Motors President Mark Reuss stated that the company planned to announce more U.S.-based battery factories during the week of June 14. While no details were given during this particular announcement, General Motors later announced in early July that it has partnered with Controlled Thermal Resources to source lithium from the Salton Sea Geothermal Field in southern California. Most EV batteries are produced in foreign markets; is GM making moves to create a domestic EV battery competitor?
For further information on how we got to where we are, I encourage you to check out our previous ICYMI blog posts throughout 2021.