The Old, The New & The Improved

By
Jesus Grana
·
3 minute read
CX Insights - Trend Watch - Automotive Industry (ICYMI July 2022)
ICYMI - This month, it's clear that OEMs "old" and new are giving it their all as it relates not just to EVs, but to the connected car experience as well. Timeless brands becoming electric, connected car services expanding enabled by software expanding, and soon charging your EV may be easier than pulling up to a gas station – read our July article highlights to learn more.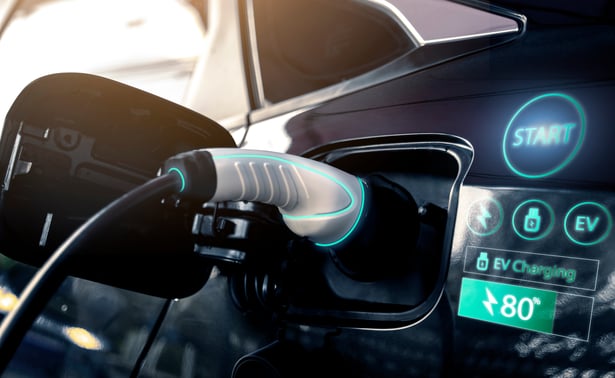 The "Old"
Legacy brands are making an impact as electric vehicles – before there is customer service. What better way to wow the customer than providing them with a product to fall in love with?
Mustang Mach-E is a hit: Accolades continue rolling in for Ford's first major electric vehicle foray, with the Mustang Mach-E. Read what major automotive publications like Consumer Reports, AAA Car Guide and Car & Driver had to say about it – and why this praise positions Ford to be a prime challenger for Tesla's dominance in U.S. sales.

The numbers don't lie for Chevy: GM CEO Mary Barra recently announced there are over 150,000 reservations for the upcoming Chevrolet Silverado EV, with another 80,000 for the GMC Hummer EVs. The large number of zeroes at the end of these numbers aren't just for show, either, as reservations are much higher than initially expected by the OEM.

Ladies & gentlemen, the Celestiq:

It's been about a year since we've heard rumblings about this luxury model, but it's official: The Cadillac Celestiq has been revealed! With visual comparisons being made to brands like Rolls-Royce and Bentley, the Celestiq is said to be the "most Cadillac Cadillac that ever Cadillac'd." But don't take our word for it – see the high-end features for yourself and picture yourself driving this truly sleek EV down the street.
The New
While connected car services continue to expand, customers are showing varied responses to the new offerings OEMs are implementing in their vehicles. Some view these new changes as needed improvements, while others have elicited backlash on social media.
OnStar the new gold standard: Since so many new vehicles have connected car options, it makes sense to bake them into all models as standard, right? That's what GM is betting on, with all new Buick and GMC models featuring OnStar Connected Service plans bundled in as of early June 2022. The OEM's aim is to introduce new vehicle owners to a world of crucial luxuries no EV owner could live without – ideally.

Another guardian at OnStar: OnStar Guardian, a new brand identity for the service, has recently launched with an aim at providing a modern, simpler design for more than just auto owners. Motorcyclists as well as Amazon Alexa users will discover the rapid help that can be summoned by simply saying, "Alexa, call for help" – or by a smartphone sensor tracking rapid changes in speed.

Subscribe for heated seats:

While it's not clear when exactly BMW began selling monthly subscriptions for heated front seats, it is clear that the pricing tiers (a year, three years or unlimited) are likely here to stay.

What's more, this pricing model has been in place for other BMW features sold in Europe, South Korea and South Africa, and it may only be a matter of time before USA is next. After initial reactions fade, how will this fare as a "vehicle" for maximizing revenue?
The Improved
As shared in previous blogs, charging infrastructure investments continue to heat up. More EVs mean an increased need for charging sources to curb what's being dubbed as "range anxiety." What makes these expansions interesting is not only the fact that expansion is taking place but also the attention to innovation through added sustainability and convenience. All this adds up to an even better customer experience for EV owners of all types.
Not just Flying J, but PILOT Flying J: One of GM's ventures with Pilot Company is about to bear fruit. Soon, a network of 2,000 EV charging stalls will appear at up to 500 Pilot and Flying J travel centers. Co-branded as "Pilot Flying J," this infrastructure aims to be among the first coast-to-coast fast-charging networks of its type. Perhaps one is opening soon near you!

It's cool to recycle with VW: While DC fast charger construction remains costly, Volkswagen reveals it's been hard at work developing a new fast-charging hub. This technology relies on batteries from pre-production vehicles as well as what will have to be a robust battery recycling program. The project may be worth it, as the average cost for one fast DC charger is roughly $111,000 per charger.

Autonomous EV charges by Ford: Picture this: You're driving your EV to the station to get charged, but the weather is terrible. Maybe you have to keep an eye on kids in your car. Ford is currently testing an automated charging station, powered by robots and commanded by your smartphone! The technology, developed by partners in Germany, is actively being improved upon throughout Europe and may reach American shores very soon …
For further information on how we got to where we are, I encourage you to check out our previous ICYMI blog posts throughout 2022.