A collection of curated stories from client industries, CX and global trends that grab our attention.
ICYMI - We're starting our 2022 retrospective with a January that has no shortage of compelling news! The Consumer Electronics Show (CES) came and went with two very exciting stories, and the rest of our articles this month continue some important stories around used cars and subscription opportunities – two areas I've posted about for a while but is finally happening "for real" this time. More importantly, there's growing literature detailing consumer feedback regarding these sources of OEM revenue.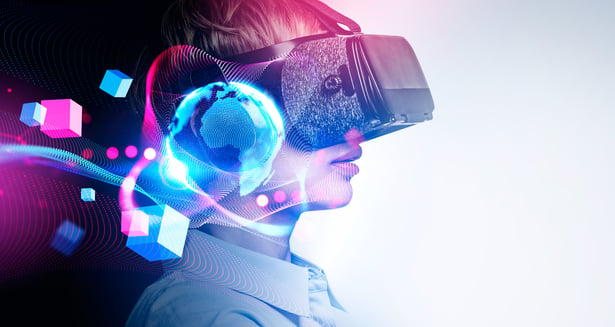 For background, there are two main drivers fueling this month's stories:
How important used car sales are due to scarcity created by the chip shortage and how they are fueling the creation of new business models from existing OEMs (GM's CarBravo) and great consumer-oriented terms, like Ford's 14-day/1,000-mile money-back guarantee for its used car buyers.


From iPhone CarKey to Amazon's continued partnership with OEMs, and from Mustang's in-car Escape Room game to OEM-owned car insurance, connected car services are the way most automakers are viewing the future of revenue streams in their vehicles.
Without further ado, let's start 2022 right with these headlines!
What Happened at CES?
Some bold statements and plans were announced at this year's CES, but two stories stand out to us as true top headliners. We hope you'll agree:
Autonomous vehicles by 2025? GM thinks so:

In her speech at CES, GM CEO Mary Barra claimed that self-driving vehicles will be commonplace as early as the middle of the decade. This claim comes at a time when the auto giant is navigating lofty deadlines and soaring production costs in the AV space. It's worth noting, however, that Barra has also taken a test drive with the autonomous GM Cruise model after CES and had much to say about the experience.

Into the Metaverse with Hyundai:

The South Korean automaker is taking full advantage of the technological possibilities with Facebook's new Metaverse, choosing to share the concept of Metamobility through this new space. But that's only the tip of the iceberg – read how its theme of "Expanding Human Reach" aims to achieve complete mobility freedom in every sense of the word and how it has partnered with Unity to build their first Metaverse-based digital-twin factory.

The Growth of Used Cars
It's no secret that COVID has made even used cars a scarcity for the consumer. To that end, domestic OEMs are stepping up to make used car purchases easier – and promote their brand as an ideal choice amid the shortage.
Carvana, meet CarBravo:

GM is set to launch an online used vehicle market called CarBravo, a direct competitor to established used car sites like Carvana and CarMax. Vehicles in the CarBravo stock will include Chevrolet, Buick and GMC vehicles, as well as cars and trucks GM Financial owns via rentals or leases. Here's when CarBravo launches – it's soon!

Guarantee like a Ford:

While many automakers are hesitant to offer deals in this economy, Ford Motor Company is offering car buyers a 14-day/1,000-mile money-back guarantee. Read the details on a program through which, according to Used Vehicle Manager Andrew Ashman, you are "…not only buying a quality vehicle but you're making sure it fits your lifestyle." Simultaneously, Hyundai has implemented a rebrand for its used vehicle ownership program, bolstered by its own 10-year/100,000-mile warranty among other perks set to put consumers at ease.

Subscribe to the Future of Auto
We can't talk about connected car services without going into further detail on how automakers are developing tomorrow's software solutions. Here's the latest:
Have an Apple (key) with your Hyundai:

Hyundai and its Genesis brand may soon be adding Apple's digital car key feature to their vehicles – a feature currently possessed only by select BMW vehicles. While proprietary iOS apps are nothing new with Hyundai, this is a major step toward seamless vehicle entry across the automaker's brands.

Who says you can't game with your car?:

Ford Motor Company believes you can, as it has developed software to transform its wildly popular Mustang Mach-Es into an interactive "escape room," guiding drivers on "secret destination missions." While it's good fun on the surface, Ford R&D is serious about the implications for driving education and safety this software could eventually provide.

GM & Tesla driver's insurance coming soon:

Both automakers are launching an algorithm-based auto insurance plan in select U.S. states as a proving ground to roll out to the rest of the country. While GM hopes to have this plan released by the end of March, Tesla is presently poised for a nationwide release – both will rely on behavior-based driving practices to calculate competitive rates.
But What Will the Consumer Think?
OEMs can make as many ad hoc software offerings as they want, but it's all moot if the consumer doesn't perceive these offerings as a good value – or if their initial experience is less than stellar. It's a topic that automakers are wrestling with currently, and we'll certainly post more as the voice of the customer becomes clearer.
Are we headed for a car buyer revolt?:

That's what J.D. Power is implying with its recent study published last October. Here's what it discovered about customer interest in new tech and app features in the vehicles of tomorrow.

With OEM-provided insurance, who wins?:

This is a question that can only be answered by the customers themselves, with 84% saying their experience with any company is equally important as the quality of goods they provide. It's especially true with auto insurance, as it's a new offering that must join safety and price for high satisfaction marks.

Critique from across the pond:

At a time when OEMs are determining best-fit solutions for subscription-based services, Ford CEO Jim Farley has gone on record with some notable opinions about BMW's new heated seat subscription model. What did he say, exactly – and why?
For further information on how we got to where we are, I encourage you to check out our previous ICYMI blog posts throughout 2021.