CX Insights - Trend Watch - Automotive Industry (ICYMI March 2022)

By
Jesus Grana
·
4 minute read
A collection of curated stories from client industries, CX and global trends that grab our attention.
ICYMI - The end of the first quarter maintained the same type of headlines we have experienced over the past couple of years – disruption in supply chains as well as semiconductor supplies causing production changes and stoppages.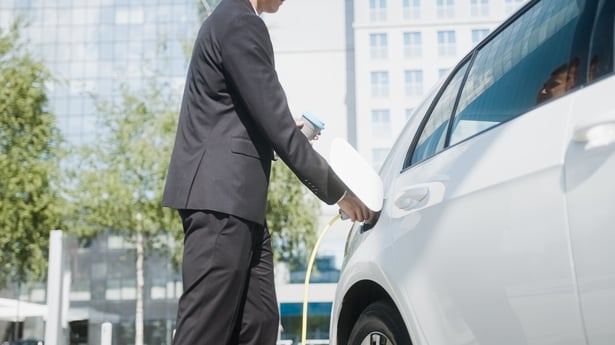 But even under these circumstances, progress in an electric (and autonomous) future does not seem affected. This month, our attention was caught by headlines on business model strategies emerging to sustain the EV business moving forward. Buildup and partnership creation in charging service infrastructure continue to take place; we can clearly see how important customer experience is in its development as well. And last but certainly not least, autonomous investment and testing has continued in spite of all other opportunities, and challenges show no signs of sloping or even slowing down.
A Model EV Business
There are cases to be made for the necessity of different business models when it comes to EVs. Though investor pressure exists to completely separate EV operations from Internal Combustion Engines (ICE), we see that Ford and GM are taking different strategies separately, both with logical rationale points – the jury is still out whether any one of them will triumph over the other – though we see that a partnership strategy to share investment is not mutually exclusive and is alive and well with the likes of Honda, Sony, VW and Ford as well …
A tale of two Fords:

In early March, Ford announced that it was splitting into two internal business units: Ford Model E will oversee all EV projects, while Ford Blue will take over new and old ICE vehicles. This division may have implications for how the auto giant develops and markets its future models,

with Ford execs noting the differences in their clientele and how best to reach them through this startup-emulating strategy

.

Only one GM:

In direct contrast to rival automaker Ford, General Motors declared that it sees no need to separate its EV and ICE operations. Its stance is that developments in each side of the vehicle development house can benefit the other,

sharing these examples in its defense

.




Honda + Sony = EV:

It's true that Honda and Sony are still in the negotiation stages of this partnership, but it's also true that the world may see the first EV collaboration between these two

industry titans of auto and electronics sooner rather than later. Their goal: Sell newly formed EV brands by 2025 and provide mobility services as well.

Here are the det

a

ils we know so far.

One good model deserves another:

Riding on the success of their first collaboration announced in 2019, Ford and Volkswagen recently declared an expansion of their EV partnership. The European market will

see

a second Ford

-branded

EV

,

with the

f

irst of this new line expected to hit the road in 2023

.



Infrastructure Continuing to Take Charge
EVs can't get anywhere without the "charge of life." In fact, we started noticing increased information about charging infrastructure activity a couple months ago. Today we see how service considerations have continued to evolve, from Ford's Angels back in October last year to "airport VIP lounge" types of service stations. Also, existing vendors are reimagining existing wireless infrastructure to help master the challenges being brought forward by an increasing demand of "thirsty" electric vehicles.
Currently looking good for Kia:

Kia has partnered with mobile charging service Currently to test a new on-demand EV charging option for their new EVs. While beginning stages only earmark three cities in California,

this partnership is likely to expand to other metro areas in the near future

–

especially with its first two m

o

nths free for subscribing

.

Hyundai/Shell, Genesis cells:

While it's no secret that Hyundai and British gas giant Shell have been collaborative partners for several years now, their latest venture means their bond is growing deeper. Both

are investigating "integrated hydrogen solutions" as the next energy-efficiency step for upgrading fleet customers around the world.

It also me

a

ns new technology for Hyundai's luxury vehicle brand, Genesis.




The "gas station" of the future is now:

VW subsidiary Electrify America just unveiled its plans to build "human-centered" charging stations in California and New York. These posh lounges and solar panel-outfitted stations aren't just for show – charging times will vary from make and model, and until charge technology hastens, EV owners will have to wait. For now, let's take a look at the other amenities these futuristic stations feature!

Where will the charging spots go?:

Charge, a wireless infrastructure company most known for cellular communications, believes it can find the answer. Noting sales trends in the used auto market, Charge seeks to determine where the most reliable spots for public charging infrastructure can be built, using their own coverage areas as a guide. What else might be a factor in this research?

Self-Driving Cars Still Driving Forward
While all this electric activity is going on, no one has forgotten the promise of autonomous vehicles. Ford's actively creating a self-standing unit, Waymo followed Cruise's actions through robo-taxis only one month later, and GM's increased investment in its autonomous unit, Cruise, shows this niche market is still alive and well.
A third Ford business unit?:

While we detailed the internal split of Ford's business units into Model E and Blue above, the automaker has also created a third dedicated wholly to the development of autonomous vehicles and new technology needed to keep them running. Called Ford Next,

this wing seeks t

o

develop startups in mobility services and other self-driving ventures sooner rather than later

.

Left my Waymo in San Francisco:

Expanding off its success in operating a fully autonomous taxi service in Phoenix, Arizona, Waymo has now prepping a launch in San Francisco in a bid to reduce pedestrian accidents. While there is no exact timetable for this launch,

the autonomous taxi vendor is already making the right moves to pass California state approval

.

Deeper investments in GM Cruise:

A few weeks ago, General Motors bought out SoftBank Vision Fund 1's equity stake in GM Cruise, and invested

over

$

3.5

billion more

into its autonomous vehicle division. This show of spending force is a clear signal that the automaker is serious about its commitment to being a leader in zero-emission, driverless vehicles –

with Cruise being the first to offer driverless rides to t

h

e public in February

2

022

.
For further information on how we got to where we are, I encourage you to check out our previous ICYMI blog posts throughout 2022 and 2021.