CX Insights - Trend Watch - Automotive Industry (ICYMI April 2022)
ICYMI - It's true that truck electrification and the race to secure raw battery materials seem to have dominated auto headlines this April. But it's also true that some interesting articles on patents and innovations going on in the industry demonstrate how the industry keeps improving the customer's experience. Keep on reading to find out what we mean...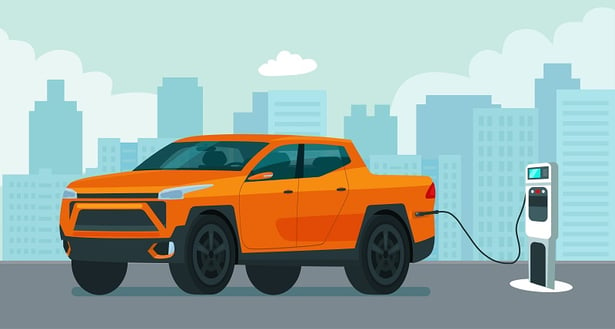 The Buzz About Electric Trucks
As teased by Ford CEO Jim Farley in a recent tweet, the long-awaited electric Ford F-150 started production on April 26. What began as a 40,000-unit trial run has expanded to 150,000 – and the world's top EV OEMs have taken notice. To consumers' and truck buyers' delight, competition to create the best EV truck has reached a fever pitch, each seeking to position itself not just as a superior EV but as a future-forward company as a whole.
What does the WTF button do?

The new electric GMC Hummer is poised to answer several questions EV enthusiasts may have about GM's future. Can an EV also be a fun vehicle? What happens when design and engineering teams are given the sky as a limit for performance as well as innovative signature features? What happens when one pushes the Watts To Freedom button on the dash? All these answers and more are right here.

Over 140,000 served:

General Motors reports it has 140,000 reservations for its Chevrolet Silverado EV, with production already begun to fulfill demand by 2023. If this level of fulfillment seems quick, it's not just because GM is deftly managing its supply chain – it's positioning the Silverado EV to be a direct competitor to Ford's F-150 Lightning.

A lightning rod at Ram?

Ram recently teased its entry into the electric truck market: the Ram 1500. The announcement tweet, "Time to steal some thunder," continues the cheeky war of words between OEMs and their EV offerings – just in time for the Ram 1500 to compete against the first wave of EV trucks later this year.
The Raw Truth About EV Batteries
While experts say that for the long term raw material supplies should be plenty – we may be in a "pickle" for the short term if we are to meet electric vehicle goals by the end of this decade. Here's what's happening on that industry front:
Mr. Lithium says:

Mining industry expert and North Carolinian podcaster Joe Lowry, aka Mr. Lithium, was recently interviewed by BQ Prime to deliver a stark warning: There's not enough lithium to go around. While supply is increasing, demand for the specialized metal is far outstripping supply. His words detail what can be done by OEMs in the short-term – and what cannot.

The great battery race is on:

Cobalt, lithium, nickel and iron are the metals used for traditional EV battery production. Currently, automakers are seeking ways to either source these raw materials in a more sustainable manner or develop a synthetic solution to reduce material costs – or both – before the middle of the decade. This race comes after supply chain experts delivered a grim outlook on the rising price of these traditional metals due to high immediate demand.

EV batteries a domestic problem?

Given the geopolitical conflicts that currently exist through today's raw battery material vendors, OEMs are now forced to make some bold choices in potentially sourcing these metals themselves. Vertical integration may be the solution, with companies like Tesla and GM signaling willingness and investments in lithium mining and sourcing through domestic or in-house partners. But little mining currently happens domestically – will these investments spark a new mining boom?

What About the Children?
There's room in last month's headlines for the practical and for future drivers as well! Remember when we thought heated seats in vehicles were a sign of the future? We found some patents, innovation and research that might offer a glimpse of what tomorrow's new drivers will see as features that aren't just cutting edge but mandatory in any vehicle.
For further information on how we got to where we are, I encourage you to check out our previous ICYMI blog posts throughout 2022 and 2021.