CX Insights - Trend Watch - Automotive Industry (ICYMI June 2022)
ICYMI - I doubt many would disagree with the statement that the future of mobility is coming faster than we can discard the past. While it's true that supply chain disruptions and chip availability have continued to slow down production, it by no means has slowed down innovation and change.
This month, we'd like to highlight the renewed focus in Detroit and the Midwest, and how innovations are going beyond just electrifying transportation as we continue "stepping into the future" and Robo-taxis become a reality worldwide. In addition, our "of-note" section highlights how our industry is embracing "the metaverse" (a currently amorphous term being used to describe any digital manipulation of reality, be it virtual, augmented, etc.) in showcases, promotions and even in built-in car entertainment systems.
Please, read on!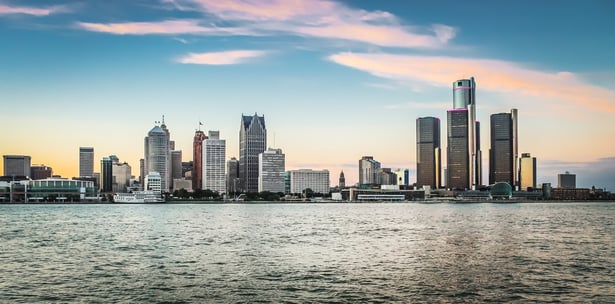 Investment in the "Motherland" Detroit & Midwest
It's true that investment in the industry has gone global, and in some cases, U.S.-based OEMs may be playing catch-up. However, headlines in June continued to highlight not only our renewed focus in domestic mobility, but also its commitment to where it all started. Motor City and the Midwest should continue to be a Mecca for the industry for the foreseeable future. :
No plans to leave Detroit behind: Last month we shared how GM CEO Mary Barra outlined her plan to create in-house lithium batteries in response to global shortage. Not to be outdone with good news, GM President Mark Reuss recently announced an additional $7 billion to revive Automation Alley plants that stood dormant for decades. His personal mission: Champion Michigan as the EV center of the world – and the automotive center of the world once more.

Tight race between Tesla & VW, says CEO: Kind of makes you want one, right? In addition to the announcements above, GM has earmarked $81 million toward creating the highly limited Cadillac Celestiq EV model. This will be the first time GM's new tech campus housed in Warren, Michigan, will manufacture commercial vehicles for purchase, and anticipation is high.
Innovations Beyond Electric
We have talked about the investment behind changing from ICE (internal combustion engine) to electric and the required charging infrastructure to support it (e.g., how GM, Ford and Tesla are tackling the national EV charging challenge). But the efforts to ensure an exceptional customer experience … that's still an ongoing headline-capturing topic. As we can see from these June stories, the industry needs more than just power innovation, and I am sure we will learn of many more stories like the ones below in the future.
Rising Levels of Autonomy
The race
for
a
revenue
-
generating autonomous business model continues as now GM's Cruise also joins Way in San Francisco i
n actually having unmanned, paid-
for rides. While there will alway
s
be
blocks
on the road
(literally in
t
his case in San Francisco)
,
it's called testing
for a reason, right
?
Regardless, it's great to see the future coming to fruition.
Across the ponds, we
also s
ee how Hyundai is conducting it
s own testing in
Korea as well as
Stellantis
starting Level 3 autonomy testing
.
To The Metaverse & Beyond
As we move forward into the mobility future, we can't ignore the interest and hype surrounding new digital realities being enabled by Web3, which is actively being defined as we speak. Anything from virtual reality to blockchain technology-enabled tokens are being dubbed as a part of the metaverse. Some headlines this month show that the automotive industry is indeed keeping up with the times. I'm certain this attention will help in part to improve the current attitudes and experiences amongst Generation Z, which, as teased in a recent research article, do not seem to be as excited about the prospect of buying a car as other generations before.
For further information on how we got to where we are, I encourage you to check out our previous ICYMI blog posts throughout 2022 and 2021.