A collection of curated stories from client industries, CX and global trends that grab our attention.
ICYMI -
As 2021 reached its tumultuous end, the automotive industry is looking at 2022 as a year of not just technological advancement, but of renewal. That's not just a lofty New Year's Resolution statement, either: OEMs are examining ways they can recycle yesterday's and tomorrow's material goods to make EVs of the future more sustainable financially and environmentally.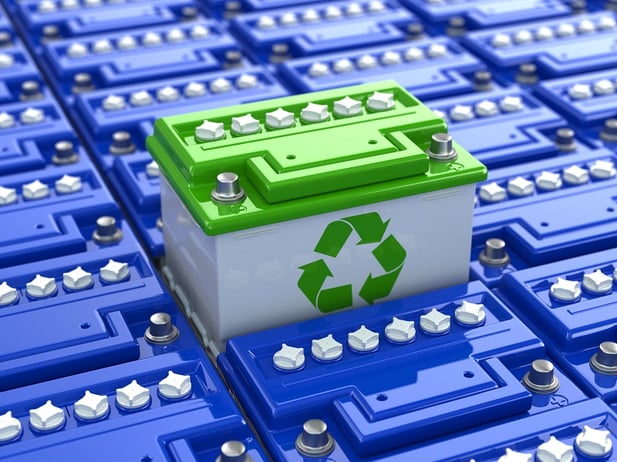 While I'm excited to talk about the immediate news at the start of the new year from CES, I must give the month of December its due and share with you all the important trends that closed out the year. After all, they're indicators of what could be major themes for the EV industry in 2022 and beyond.
Vehicles Only Live Twice
One trend I noticed that hasn't been discussed here yet is that OEMs are placing high value on value chains outside the general procurement/production/marketing and servicing cycle of their automobiles. Things like battery recycling and identifying a "second life" for past materials is equally important as automakers strive to position EVs not only as the future, but themselves as good stewards of our environment. Here's what a couple of OEMs are doing about it now:
GM to teach old cars new tricks:

This year, General Motors aims to create an aftermarket package to allow older vehicles, such as the 1972 El Camino SS, to replace their internal combustion systems with an electric propulsion system. This move comes at a time where the OEM is considering electrifying industry-grade vehicles in marine, on-road and off-road settings. Here are the details straight from GM Powered Solutions.

Nissan battery recycling by 2025:

The Japanese automaker recently announced plans to open battery recycling factories in America and Europe by the end of 2025. Its goal: Lower production costs in the face of rising material and processing costs. But where exactly will these centers be built?

Smart Software a CX Must
Back in September 2021, GM announced a massive software update initiative, and other automakers like Volkswagen and Stellantis are making upgrades of their own. This means on-air software updates in real time as well as connected car services aimed at improving driver and passenger experience. Augmented reality windshields, autonomous driving and other AI wonders abound in this news roundup!
For further information on how we got to where we are, I encourage you to check out our previous ICYMI blog posts throughout 2021.