CX Insights - Trend Watch - Automotive Industry (ICYMI August 2022)
ICYMI - Indeed August presented more of the usual headlines we've come to expect from today's auto industry (chip shortage, EV batteries and charging infrastructure investment). But this month, we also saw more articles on autonomous vehicle plans beyond the usual robotaxi tests going on. We learned about further investment outside the "otherwise usual suspects" and investments surfacing, with the most salient in this month's highlights below.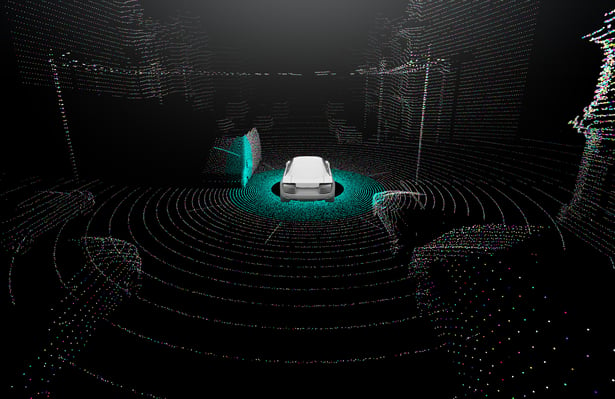 But first, let's talk about investment in "radar"….
Looking for Lidar in All the Right Places
New lidar from the Middle East: Israeli-based lidar maker Innoviz recently won a $4 billion contract with Volkswagen to supply the Group with lidar units and related autonomous driving software. This deal is set to begin in the middle of the decade, with up to 8 million VW vehicles expected to be outfitted with Innoviz technology.

All your 42dot may belong to us: Hyundai Motor is also getting in on the lidar acquisition action, with the automaker in talks to either increase its stake in the South Korea-based mobility platform 42dot – if not purchase it outright. While no details have materialized yet beyond talks, it's worth noting that 42dot's founder not only has a 36.19% stake in the startup, but is also head of Hyundai's in-house transportation-as-a-service team.

"We're not those guys," implies GM:

In the latest war of words between OEMs and Tesla, GM president Mark Reuss acknowledged in a recent written piece on Linked that public opinion of autonomous vehicles are not high, citing a Pew Research Center poll to back that up. However, Reuss also promoted some of the new safety features comprising GM AV's Ultra Cruise system, including windshield-mounted lidar, smartphone app tracking and advanced driver-assist systems aimed at avoiding the wrong kind of auto headlines.
Boston Dynamics Finds a New Home
For those following Boston Dynamics at home, you know they're the firm responsible for that awesome and terrifying robotic dog that can run about as fast as the real thing. But did you know the firm also has a hand in automotive robotics?
A third chance for Boston Dynamics: After stints at Google and SoftBank, Boston Dynamics found a home at Hyundai in 2020. Hyundai insists that Boston Dynamics' robots are a good pairing for the OEM – and recently announced their $400 million joint venture to create the Boston Dynamics AI Institute in Cambridge, Massachusetts, to fuse robotics with Hyundai EVs. This news comes at a time when Ford has already partnered with the University of Michigan to create their own college-based robotics wing.
Speaking of AVs ...
Until we are cruising the highways while reading an NYT bestseller or binging on the latest Netflix series, the current availability of semi-autonomous driving should help acclimate for the future experience.
Introducing the Model L100: Slick, electric and fully autonomous – that's the Ford Lincoln's Model L100 in a nutshell. While this concept car isn't meant for production or mainstream consumption, this glimpse is a key indicator of where Ford's mind is at regarding what a luxury AV can and should look like.

GM Super Cruise doubles down: GM recently announced that their proprietary advanced driver-assist system (ADAS) Super Cruise is undergoing a major expansion. Over 400,000 miles of roads in North America (including non-divided highways) will be cataloged in Super Cruise's system, which promises to improve safety at a time where US regulators are watching with an eagle eye.
Miscellaneous News
While not directly related to autonomous automobiles, a couple of additional articles caught our interest this month. One shows how all the new technology and investment should continue to make our lives easier with autonomous drone delivery, while the other is a troubling headline which we hope will not become as pervasive as the chip shortage issue.
The rules of drone delivery has changed: Ford isn't just looking to EVs and autonomous vehicles for the future. The automaker recently published a patent for what they call "decentralized hybrid air-ground autonomous last-mile goods delivery." That's a fanciful term for outfitting delivery vehicles with a launchpad and control center for unmanned shipping drones. We can't wait to see how this patent develops!

A looming glass shortage?: Hopefully this isn't the next chip shortage for Europe, but we've read reports from the Wall Street Journal that Volkswagen is stockpiling windshields and windows in anticipation of a glass shortage in Europe. This shortage will impact other industries, as breweries have also gone on record to state they've bought millions of bottles in preparation for the supply hit.
For further information on how we got to where we are, I encourage you to check out our previous ICYMI blog posts throughout 2022.