CX Insights - Trend Watch - Automotive Industry (ICYMI November & December 2022)
ICYMI - For the end of the year we were hard at work like Santa's elves keeping clients and readers like you abreast of the evolving trends and topics that continue to keep EVs on top of the headlines.
November was no exception, as more and more attention was given to the infrastructure to support EVs. What may be more surprising is that despite the "disillusionment" we posted in previous months surrounding the autonomous vehicle market, investments are still moving forward as if there was no hesitation at all. The future waits for no one!
With this said, we can't wait to read about all the January CES announcements in Vegas and share the ones we find the most noteworthy with you.
Without further ado, together with our best new year's wishes, let's dive in to what happened at the end of 2022.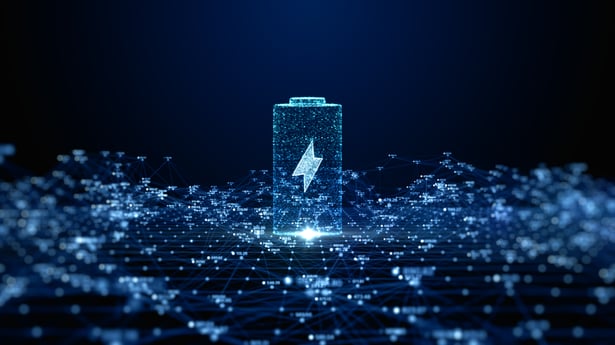 Electric Vehicles & Infrastructure
Today, we can expect EV trends to not only keep growing but to accelerate as they become more accessible to mass market budgets.
Electric vehicles entering the mainstream:

It's true that EVs are still purchased mainly by the wealthy, but the

New York Times

has reported that battery-powered vehicle sales have jumped 70% in 2022 compared to 2021, with the purchasing demographic leaning toward women and younger buyers.

Take a look

at what else NYT discovered in their feature article here

.





Ford talks breaking EV bottlenecks:

Ford's Chief Electrification Executive Doug Field is fully aware that half-baked charging networks and a lack of raw battery material access will cripple any attempts to make inroads for EV popularity.

He's confident that vertical integration will solve the issue,

but how long will that take to implement?



All eyes on GM's supply chain:

General Motors may have moved the fastest when it comes to emulating Tesla's vertical supply network for battery manufacture, and that speed might be rewarded by the federal government.

The OEM has recently announced that over 20 deals have been made to bolster its battery production network,

in addition to another $275M investment to expand an EV battery factory with LG in Tennessee. EV tax credits could be the additional key to making domestic EVs mainstream and affordable to all budgets.



A neutral face for Electrify America:

Despite being a subsidiary of Volkswagen,

Electrify America aims to educate the American public with a series of creative works highlighting the benefits of mass EVs on the road

. Interestingly, none of the content features any one brand of EVs, implying that the future of EVs isn't meant to be a monopoly but as varied as gas-powered makes and models today.

And we've also heard about GM's plan to ensure thousands of EV chargers will find homes in rural America here.

Nothing home-charges like a Hyundai: While other OEMs are offering to implement special charging stations connected to the grid, Hyundai is offering Hyundai Home as a forward-thinking home charging solution. This system includes a mix of solar panels, energy storage, a home battery and more – read which states will be receiving these services first. Not to be outdone, we also see Stellantis partnering with utilities companies to secure EV-charging infrastructure in the Great Lakes.
Autonomous & ADAS
In the autonomous driving
scene,
we
've
read
some advice that
,
starting with smart driver assistance systems
,
will really open the doors to the autonomous vehicle market
–
and we also learned about a couple of new investments in the area
despite
the gloomier news last month
.
More Miscellaneous News
It turns out you don't need a car to enjoy the benefits electric vehicles can provide. In fact, some may be going boldly where no other vehicle has gone before …
Accelerate this chair, Scotty:

Volkswagen Norway recently built an office chair that is not only a near-exact replica of the Star Trek Captain's Chair but also features amenities that would make luxury car collectors jealous: 360-degree collision avoidance, party lights, heated seats, tow hitch, guided backup cameras … and you thought your office chair was cool.

Did we mention it can also drive up to 12 mph? 



Speed bumps can charge what!?:

That's exactly what BMW is currently exploring: Speed bumps that can gather electricity and help charge your EV. Examining America's road infrastructure as an agent for change, BMW recently filed a patent for an apparatus to take kinetic energy your car experiences when hitting bumps and converting it to fuel. While not all patents see production, this one sounds innovative and green to us!

For further information on how we got to where we are, I encourage you to check out our previous ICYMI blog posts throughout 2022.