CX Insights - Trend Watch - Automotive Industry (ICYMI October 2022)
ICYMI - October brought us many stories in the auto investment (and disinvestment) space. Headlines are seeming to move away from EVs and batteries for the time being, and instead are focusing on software both enabling connected car services and allowing autonomous driving.

Let's examine all the areas OEMs are investing and partnering in next for software technology – an area that will bring opportunities for customer experience to improve, as services are expanded and real-time updates bring extra services to the mobility experience.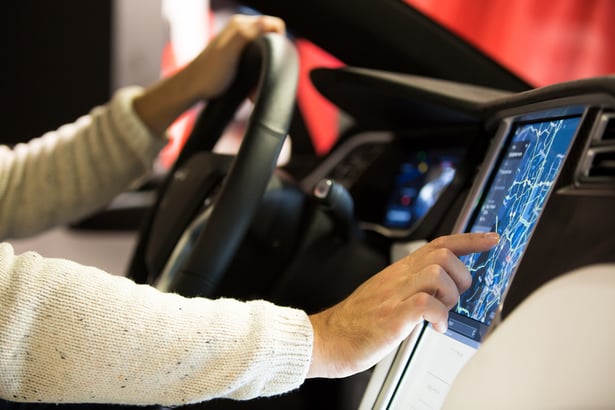 We're Beyond Asking Alexa Now
With all the activity in EV, autonomous and subscription-based business models, the buzz around an Apple car seems to be back (not that it ever really died). It'll be interesting to see if Apple becomes the next big U.S.-based car manufacturer – and if so, how well its experience in subscription models translate to the industry. Right now it's anyone's guess when there will be an Apple car – to reiterate, it's probably a question of when, not if.
The Horizon of Disinvestment
With all this investment news in software, you might think that autonomous vehicle investment is at an upswing. But as we learn from Gartner's Hype Cycle, autonomous vehicles have reached the "Trough of Disillusionment" – that point where investment amount and the time horizon start to become more scrutinized, and only a few will decide to push forward as it stands at the edge of the "Slope of Enlightenment." It's true that the ability to sit back and enjoy a movie on the road will bring in opportunity (and dollars), but the end goal isn't as easy to reach as the Jetsons made it seem. That said, the "riches" may come to those who stick with their plans …
Sobering news on driverless technology:

Despite over $100 billion invested by companies like Google, GM, Ford and Tesla, Bloomberg writer Max Chafkin sat with industry pioneer Anthony Levandowski on just how close we actually are to realizing mainstream robotaxis and driverless technology.

The outlook? Not so good.





Ford swerving away from Argo:

After posting a net loss for the third quarter in a row,

Ford Motor Company appears to be moving away from investing in Argo AI – its partner in automated driving technology

. This news also impacts Volkswagen, as both OEMs held a 39% share in Argo – a move certainly noticed by other OEMs investing in similar technologies,

though VW already has a contingency partnership in Mobileye for its autonomous driving needs

.





Potential criminal probe looming for Tesla:

The US Department of Justice is investigating Tesla over the possibility that the pioneering OEM misled its customers and investors through claims about its autopilot capabilities

. To date, more than a dozen crashes have occurred with Tesla vehicles, and marketing from Tesla continues to advertise both warnings about autopilot limitations on its website and fully autonomous demonstrations on video.
Despite this negative press, we still see other OEMs staying the course with their investments, as autonomous and robotaxi business models move forward with GM's Cruise and Alphabet's Waymo.
Cruise robotaxis in the south by the end of 2022:

GM-owned autonomous vehicle company

Cruise is launching a robotaxi service in Phoenix, Arizona and Austin, Texas, by the end of this year,

according to CEO Mary Barra. This news comes after successful and expanding trial runs in San Francisco.





Waymo ride options coming to LA:

Waymo recently published a blog post stating that due to its growing familiarity with neighborhoods around LA, the autonomous ride-hail service is expanding from Phoenix and San Francisco to Los Angeles.

This service promises to be a round-the-clock affair, with a list of covered neighborhoods detailed here

.
Miscellaneous News
Regardless of the above news, the vision for mobility in an electrified and autonomous world is alive and well, as concepts and tests continue around the world.
Sleep well on your road trip:

Volkswagen just released a concept model for an eventual Level 5 autonomous EV that not only allows hands-free driving, but also allows passengers to sleep horizontally. The Gen.Travel concept car aims to position itself as an alternative to short-haul flights with minimal input or upkeep on the passenger's part.

Check it out for yourself!





Chinese flying cars soar over Dubai:

T

his mid-October,

Chinese firm XPeng Inc tested a flying taxi (the XPeng X2) over the Marina District in Dubai as an alternative to ground-based personal travel.

While the logistics are still in question, the firm claims it carried out a successful manned test in July 2021 and intends to fine-tune unmanned flights en masse.
For further information on how we got to where we are, I encourage you to check out our previous ICYMI blog posts throughout 2022.