CX Insights - Trend Watch - Automotive Industry (ICYMI January 2023)
ICYMI - We're having a great start to the new year, readers! Let's welcome 2023 with renewed optimism as we continue the electrification and "softwaretization" of our automobiles. 
I remember back in the 1980s, we were setting up our personal computers and getting used to having all that data processing power in our living rooms. While our Commodores and Apple IIs were close at hand, not many of us were thinking how much more available tech would it get as it continued migrating to PDAs (personal digital assistants) and into today's automobiles (which have also become an extension of our smartphones).
In fact, it's estimated that electronics already account for at least 40% of a new car's cost – a number that's only growing. Even a semiconductor shortage doesn't seem to have slowed this trend, as evidenced by this year's CES auto announcements. 
From a CX perspective, as technology introduces new services to the mobility experience, it'll be even more important to deliver an exceptional experience, not only to educate on new offering, but to ensure ongoing satisfaction and loyalty.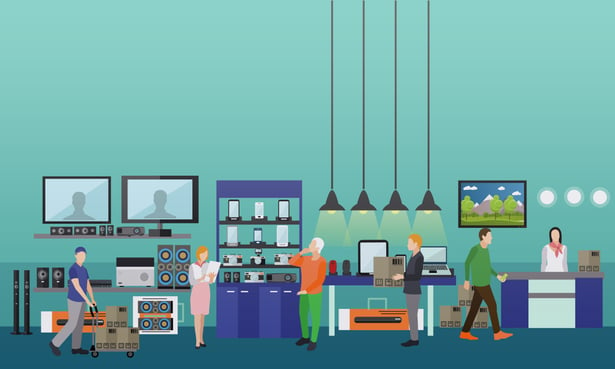 CES & Auto Tech
Here's the best summary I found of all the key auto-mobility related announcements in this year's CES: 
The cream of CES 2023's crop: If there was a unifying theme to this year's CES, it was the closeness of car and tech companies – and the wondrous products this closeness has created. Show-stopping attractions in the auto space include, BMW's I Vision Dee color-changing concept car, Sony Honda Mobility's new car brand Afeela, and numerous startups aimed at bringing classic cars to the EV forefront. It's enough to make one wonder if this is what the auto show of the future might look like – take a look!

Tempered expectations for autonomy at CES: While driverless cars remain an attractive, future-forward concept that OEMs have made great strides in, part manufacturers remain cautious from a profitability standpoint. This might mean software updates and other subscription models not unlike OS updates for existing tech today …

It's a safety dance...with Ioniq: Hyundai is set to alleviate robotaxi fears before they begin with their new campaign video. In it, Hyundai and Motional feature their Ioniq 5 model and its Level 4 autonomous driving technology, with a launch date of late 2023. Watch for yourself and be amazed!
We also learned that Stellantis is the latest OEM to test the waters for carshare and subscription services across America:
More Stellantis software arriving in India: Cities like Chicago, Dallas, Detroit, Miami, and Tampa are about to be ground zero for the next great European invention, as Stellantis has earmarked all five as launchpads for their carshare services to go mainstream. While they already exist in other competitive carshare markets, Stellantis's expansion plan means you'll see more of their mobility hubs within the year.

The Electric Grid
Outside of the exciting CES announcements above, we're also looking at the burgeoning ecosystem between EVs, batteries
,
and the electric grid. It seems that EVs will indeed help us not
only reduce
carbon dioxide
emissions, but also strengthen the reliability of our grid.
EV batteries to boost grid storage:

One

paramount issue that world leaders agree on is climate change is a looming global issue.

According to a study by Nature Communications, one way automakers might help solve this issue is through short-term power storage in rechargable batteries.

The goal is to use clean energy, such as solar or wind, to store energy and ease reliance on the grid, plus reduce the greenhouse gases that the grid emits.





Introducing the virtual power plant:

OEMs like GM, Google, Ford, and more pledged to establish industry-wide standards for implementing virtual power plants (VPPs) in order to ease their use of the grid when power supply is short. But what is a virtual power plant – and does bi-directional charging have something to do with it?

The answer may surprise you (and thousands more – hint hint).





Elevators powered by EV batteries:

Have you ever been stuck on an elevator during a blackout? How long did you have to wait for help to arrive? Well, Nissan is planning on releasing a battery system meant to keep elevators going in case the main power goes out.

This technology is made possible by innovations in the EV battery space, and other OEMs like Ford and Renault have taken notice …
More Miscellaneous News
I remember a time when the ultimate show of mastery over a car was knowing how to parallel park. It seems that soon that skill will be replaced with knowing which buttons to push!
All hail the crabwalk:

One of the new

vehicle concepts quietly making headway in multiple OEM R&D departments is

90-degree four-wheel steering. For example,

the

GMC Hummer EV

just went public with its "crabwalk" feature – allowing it to bypass off-road obstacles by moving diagonally. Hyundai

Mobis

is also perfecting its e-Corner features,

which will allow their vehicles to turn their wheels up to 90 degrees for perfect

parallel parking in otherwise tight spaces.

Watch them in action!




For further information on how we got to where we are, I encourage you to check out our previous ICYMI blog posts throughout 2022.