Not long ago, I suggested applying the concept of "the chasm" (or, how to market high-tech products during their early startup periods) to the auto industry. At the time, interest in adopting autonomous driving technology was positive news for automakers:
Millennial interest: 37% (or 22% of the U.S. population)
Generation Z interest: 53% (or 26% of the U.S. population)
Today, we find ourselves looking at an AAA report that says, according to its multiyear tracking study, "Consumer trust in (autonomous) vehicles has quickly eroded."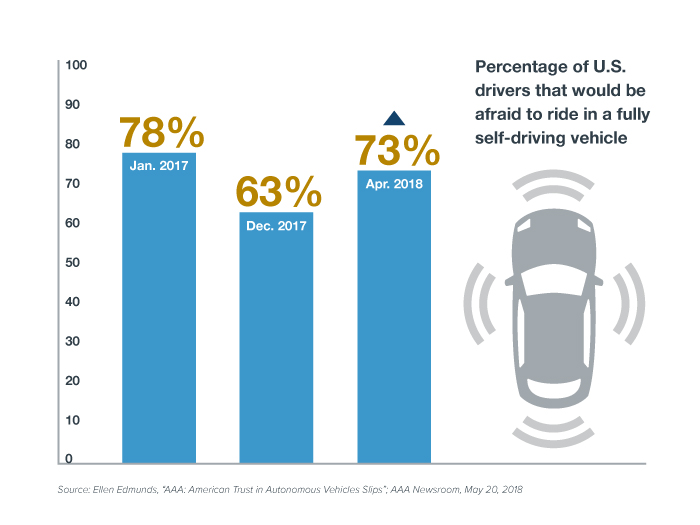 What the report fails to consider is the "Hype Cycle."
Every new technological creation goes through this cycle that begins with the excitement of new technology and concludes when that new tech is working to solve everyday problems:
Innovation Trigger
Peak of Inflated Expectations
Trough of Disillusionment
Slope of Enlightenment
Plateau of Productivity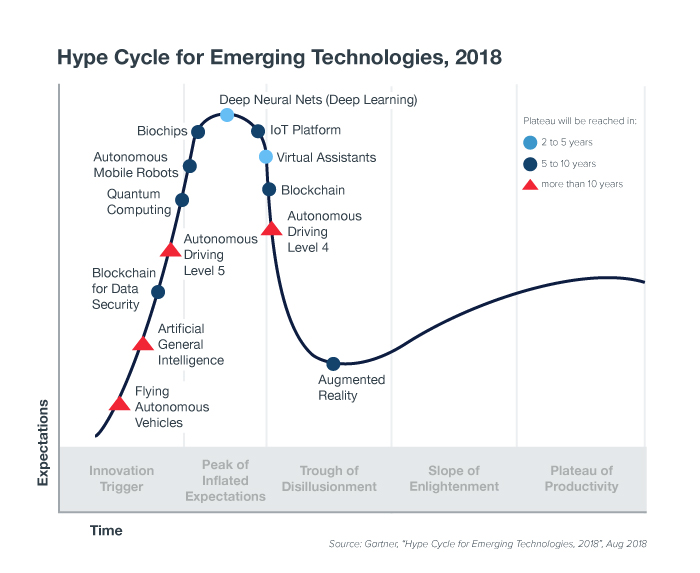 Here, we see that autonomous driving (depending on the level) is in both the Innovation Trigger and Trough of Disillusionment phases. These stages are not only logical, but also normal.
Conclusion
Instead of viewing the AAA report as a negative omen of the future of autonomous driving, see it as a natural reaction toward technology that has been highly hyped but is still at least 10 years away from actual execution.
As the auto industry continues to develop connected cars, and as IT and autonomous driving are part of this convergence, our mindset must completely change from "manufacturing a machine" to the complexities of developing a technology offering. We're no longer in the business of a shell with a motor and four wheels, but in the business of mobility services enabled by ones and zeros.
We have said it before and say it again: We are excited to partner with innovators in this space.