Morley Client Earns Top Honors at 2023 Design Expo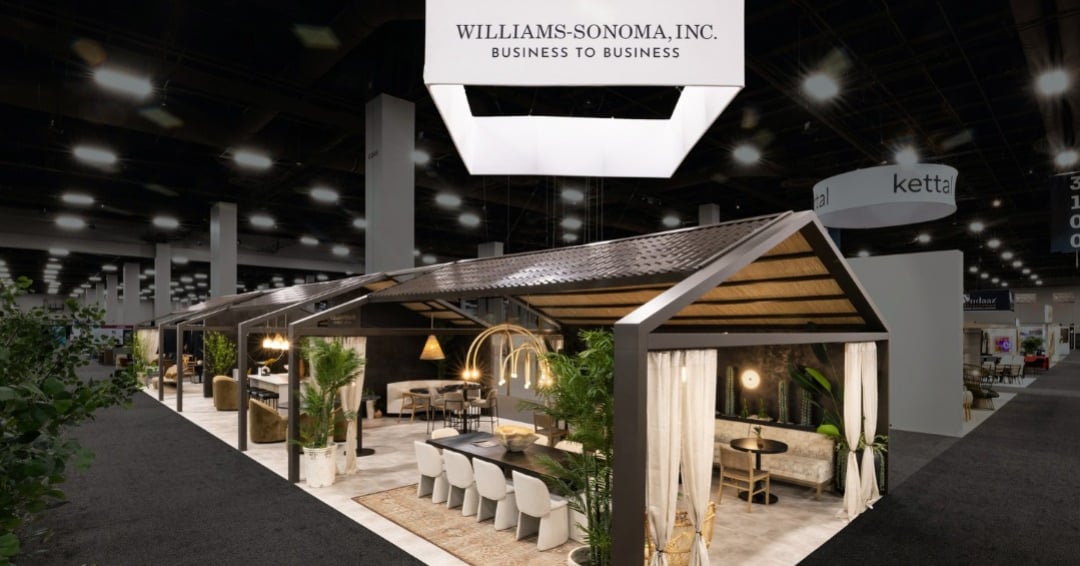 Morley client Williams-Sonoma, Inc. Business to Business (WSI) recently won the Best Booth: Best of Show award at the 2023 HD Expo + Conference. The 80'x20' display represented WSI's Business to Business product offerings and was recognized for having the best overall product design and presentation.
Morley Exhibits & Displays was thrilled to assist WSI once again with its display fabrication, delivery and installation. Our team successfully brought to life the stunning design that Williams-Sonoma's Johanna Mele, and her team, developed.
Morley also supported WSI when it won HD Expo's Best Booth: Large Booth in 2022.
About Morley
Morley's mission to deliver extraordinary experiences began in 1863 when a pair of pioneering brothers bravely ventured into Saginaw, Michigan, and took up positions in a tiny hardware store. Today, employing roughly 2,000 associates across 32 states, Morley partners with Fortune 500 and Global 500 companies to provide a diverse set of services that include Exhibits & Displays, Meetings & Incentives and Business Process Outsourcing.
About HD Expo + Conference
The largest single destination for hospitality product discovery in the U.S., HD Expo + Conference is customer-driven with the goals and needs of the industry guiding everything from programming to floor plans to networking events. Along with the expertise of the team at Hospitality Design magazine, they create a conference schedule that drives action and creativity. It's three days for individual and collective discovery and learning.
For more information, contact us at rfx@morleynet.com, or visit morleycompanies.com.