The return of supersonic transport? Electric flying taxis? In this decade?
It's more likely than you think.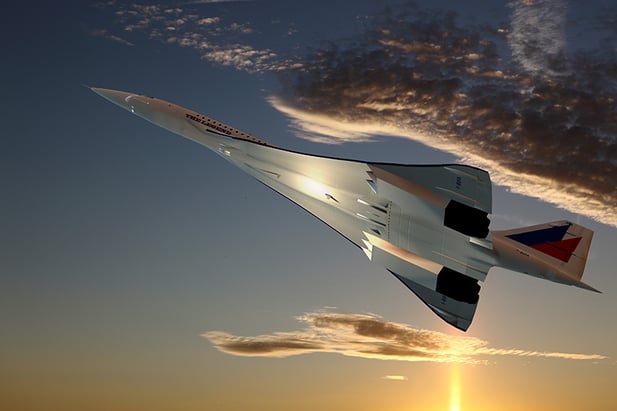 Concorde taking off (Courtesy of Adobe Stock)

United Airlines recently announced it is entering a deal with Boom Supersonic to purchase 15 supersonic jets, with the option to buy 35 more. This aircraft, called the Overture, is slated to begin test flights in 2026 and begin commercial flights by 2029.
Our more well-seasoned readers may remember the Concorde, a supersonic jet that was permanently grounded in 2003 for consuming too much fuel and creating sonic booms above the land it flew over. Since the Concorde's discontinuation, publications like Air & Space Magazine have written extensively on the matter. Even other airlines have been hesitant to invest in supersonic aircraft in a post-Concorde world.
So what's changed?
Boom Supersonic is designing these fast jets to fly on 100% sustainable aviation fuel, becoming the first aircraft to fly with net-zero carbon emissions. Admittedly this technology has yet to be proven, but this attention to sustainability is not only important in eliminating economic roadblocks for the Overture, but it also aligns with optics many industries are trying to achieve regarding forward-thinking, responsibly green business practices (which I recently wrote about).
It's not just the primary flight experience that's changing, either. American Airlines has also announced plans to invest $25 million into UK-based startup Vertical Aerospace Group Ltd. Its goal is to purchase up to 250 of Vertical's flying taxis (the VA-X4) for urban use, eliminating travel congestion on the ground to and from major airports.
While the VA-X4 is undergoing test flights later in 2021, American Airlines has thrown down its own gauntlet of safety regulations that must be passed for investment partner confidence. Assuming Vertical's air taxis can pass these checks with flying colors, passengers will board an aircraft that can reach up to 200 miles per hour in the air and can fly up to 100 miles from its airport base – and potential pre-orders for the VA-X4 are speculated to climb into the thousands.
Assuming all the above technology is perfected and other competing air services adopt similar technologies, here's a scenario for you or your event participants:
You have an event in the Maldives and one of your guests is traveling from San Francisco.
In the early morning on travel day, an air chauffeur flies to their home aboard an electric flying taxi to take them to the airport.
A flight from San Francisco to the Maldives normally takes about 20 hours, but your guest is in an Overture jet, which flies at Mach 1.7 and cuts travel time in half.
Your guest arrives at the resort via air taxi just in time for a kick-off gala the same day they left home.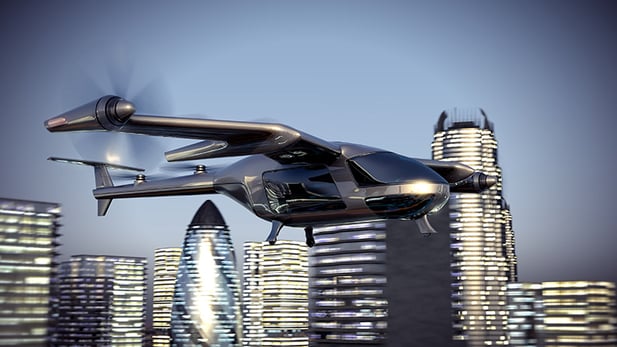 Artist rendering of an electric air taxi (Courtesy of Adobe Stock)
How amazing would that be? Of course, we still have to get to that point, technologically speaking. But we're getting there, and Morley will report on this game-changing air transportation tech as more news releases to the public.