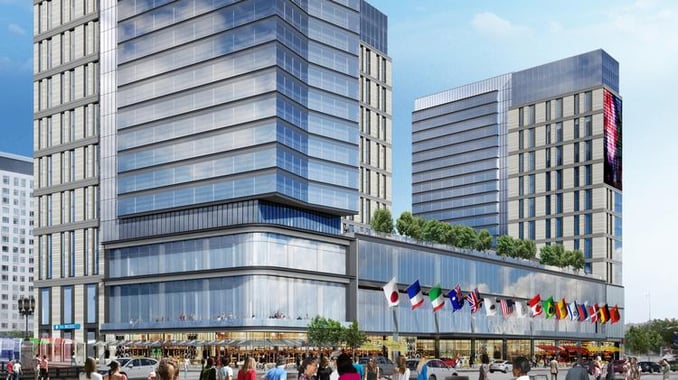 Slated to open in 2021: The largest hotel (with the largest ballroom!) Boston has ever seen.
The 1,054-room hotel's main attraction will be a 25,000-square-foot grand ballroom (vehicle accessibility TBD), which will be the largest in Boston. The resort will take up two acres of South Boston's Seaport District.
Additional Omni details:
A total of 800,000 square feet, with 120,000 square feet dedicated to hosting events
Neighbors include a variety of waterfront convention spaces such as the World Trade Center and Boston Convention & Exhibition Center, as well as luxury condos and rising businesses
Public spaces include an event terrace, retail shops, casual dining, a bar and potentially a skating rink
More info: omnihotels.com
Need help planning your next meeting or event?
Check into our planning services.