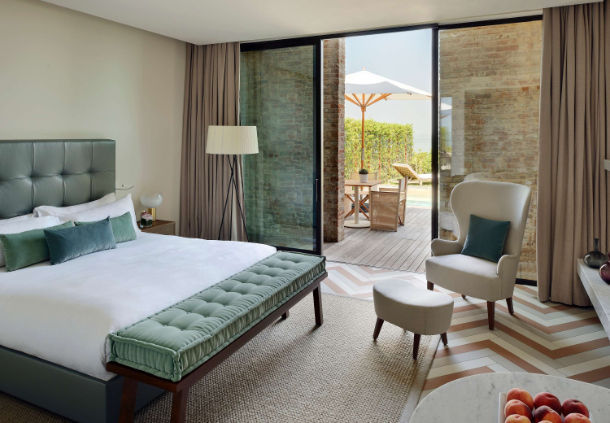 Five-star luxury resort JW Marriott Venice Resort & Spa is offering to rent out its private island while the property is closed to the public.
The island resort, which opened as a new build in 2015 on the island of Isola delle Rose, is offering to rent out the island from March to early November. The resort features over 11,000 square feet of ballrooms, 14 meeting rooms, lush gardens and a historical church. Accommodations include 227 rooms with 39 suites.
Additional details for JW Marriott Venice Resort & Spa:
Contains a century-old park with over 100 olive trees
Private chef available to cater
Private docks and boats transport items or participants to Venice
9 miles from Venice Marco Polo Airport (VCE)
Activities include culinary school, wine and cheese tastings, and watersports
More info: marriott.com/jw-marriott-venice-resort-and-spa
Need help planning your next meeting or event?