Is your passport feeling neglected? Well, self-described "super boutique" The Londoner just might be the answer.
Now that pandemic travel restrictions are beginning to ease, the September 6, 2021, opening of this London, England, discovery seems incredibly well-timed.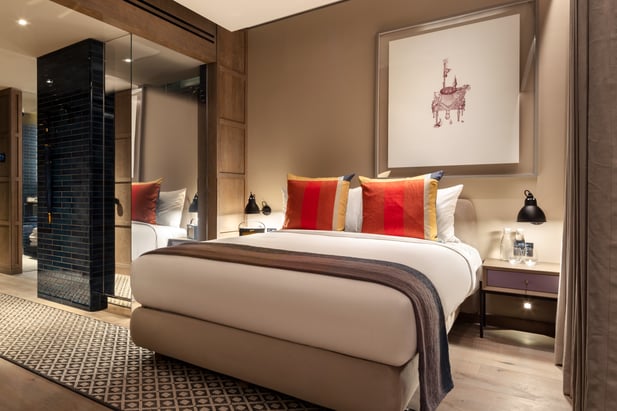 Courtesy of Purple PR, on behalf of The Londoner

Located in Leicester Square (yes, that's pronounced "Lester" for all us Yanks), it's a stone's throw from Soho, Covent Garden and the designer shops of High Street. For those of you who know the neighborhood well, the area was renovated for the 2012 Olympics and prides itself on being home to the London Film Festival and part of London's West End theater district.
The property itself is a 16-story, 350-guestroom gem, whose suites are loft-inspired, with an open plan and a modern sense of luxury. These layouts are further enhanced by contemporary English art and private views of the city from every window. However, you won't need a suite to get the best views of London: The Rooftop Bar features an open-air fire pit, Japanese cuisine and uninterrupted sights found in few other locations within city limits. All of this makes for a unique property able to accommodate groups as well as the international glitterati who are certain to call this home.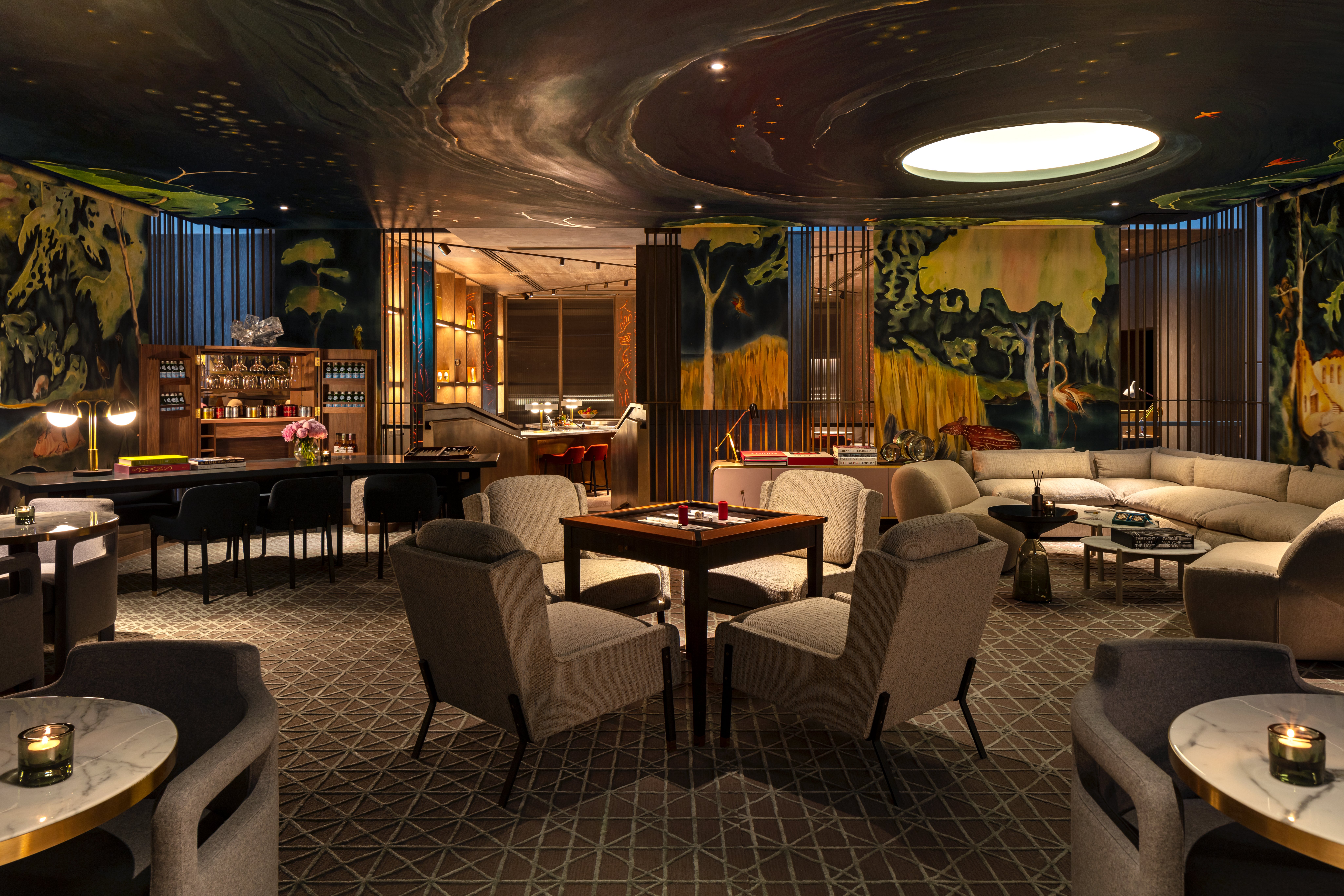 The Retreat (Courtesy of Purple PR, on behalf of The Londoner)
No matter to which crowd you belong, The Londoner is ready to help you unwind. You can start at The Retreat, the hotel's subterranean spa and wellness center complete with private poolside cabanas, state-of-the-art gymnasium, barber shop and nail salon. Then, once rejuvenated from your travels, you can stop in at The Residence, a private members-only club for hotel guests.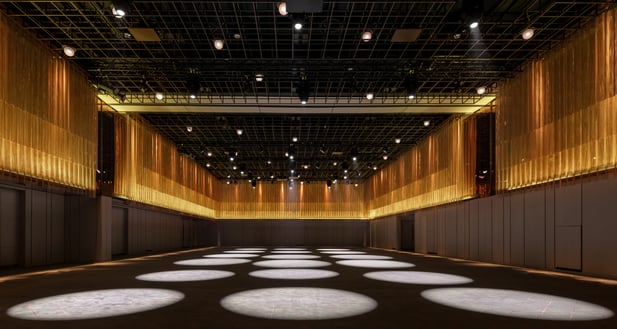 Event Ballroom (Courtesy of Purple PR, on behalf of The Londoner)
The Londoner isn't just a five-star boutique hotel: It's a sensory buffet of cutting-edge English lifestyle.

See this site for more information.