You may have heard through the grapevine that the Wine Country has a reputation as a place of indulgence and tranquility. As such, it's not easy for a new resort to stand out amongst Calistoga's historic hot springs and sweeping foothill vineyards.
But that's exactly what the Four Seasons brand is about to do. Coming to you in mid-2021: Four Seasons Resort Napa Valley.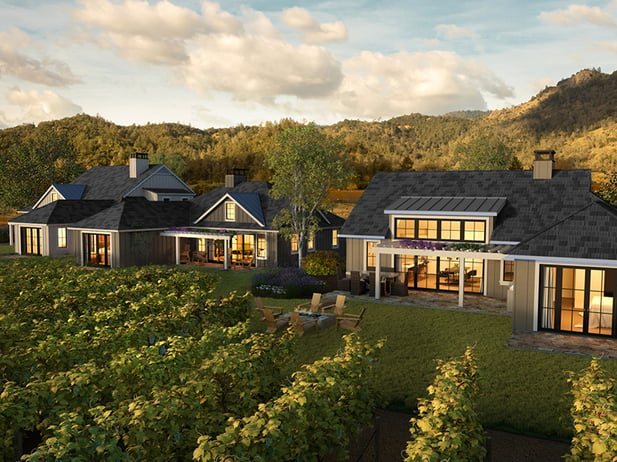 Courtesy of Four Seasons


Four Seasons is sparing no expense to ensure that a grape-to-glass experience is the focal point of every guest's stay. Did you know its signature cabernet sauvignon production is overseen by Thomas Rivers Brown, whose wine projects have earned 23 perfect-100 scores over the past decade from famed wine critic Robert Parker, Jr.?
And if you're not a wine aficionado, that's okay. Unique Northern Californian forest and mountain views, as well as close proximity to all the country roads and hidden valleys Calistoga has to offer, will make Four Seasons Resort Napa Valley the destination for an unforgettable nature retreat.
Additional information on Four Seasons Resort Napa Valley:
The hotel's 150 farmhouse chic guestrooms offer sweeping views of the vineyard grounds or the stunning Palisades Mountains
On-site winery and tasting room, with guided experiences led by Four Seasons vineyard's top sommeliers
Outdoor pools, steam and relaxation pads, as well as co-ed mudding bays and heated whirlpools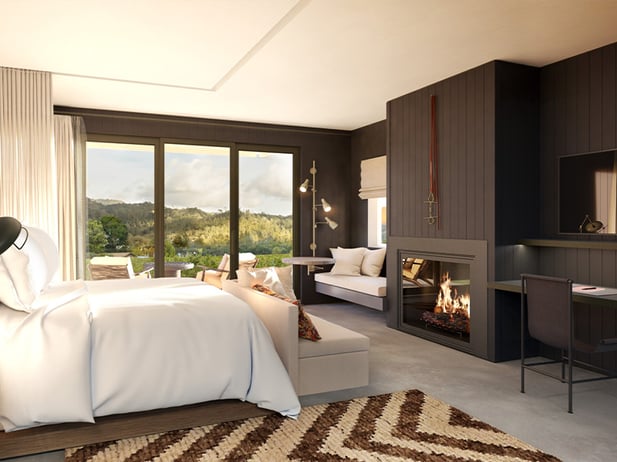 Courtesy of Four Seasons
See this site for more information.