The Four Seasons Hotel Philadelphia at Comcast Center is set to open in mid-2019 to provide an unparalleled experience at the top of the Comcast Technology Center.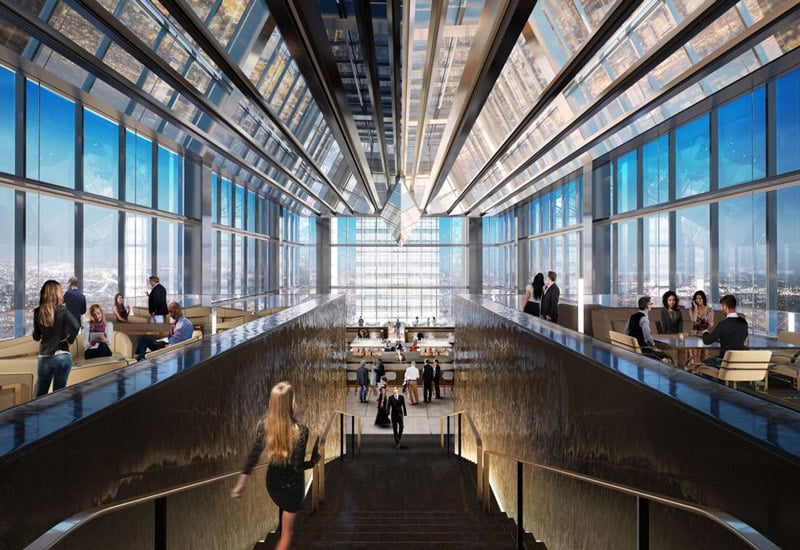 Guests will travel to the Center's 60th floor by express elevator to access the hotel, where they will encounter the lobby's two-story water feature, a bar and a restaurant (two of four offerings). The hotel's 219 guestrooms and suites offer floor-to-ceiling windows, high-end amenities and state-of-the-art connectivity. On the 57th floor, guests can enjoy the spa's infinity pool and fitness center.
The hotel's 15,718 square feet of meeting space includes two ballrooms on the fifth floor (not vehicle accessible) with an outdoor terrace, as well as three function rooms located on the 59th floor.
Additional details about the Four Seasons Hotel Philadelphia at Comcast Center:
› Meeting spaces have plenty of natural light, and the ballroom terrace provides outdoor space
› The Comcast Technology Center and hotel are 20 minutes from Philadelphia International Airport and only three minutes from the Pennsylvania Convention Center
For more information: fourseasons.com/philadelphia