Convene at 605 Third Avenue … it's both an invitation and an event destination.
Offering meeting rooms, conference rooms and event spaces in all shapes and sizes, Convene at 605 Third Avenue is an elegantly equipped space for executive summits, team off-sites, conferences, panels, mixers and more for groups of 14 to 184 guests.
Over 28,000 square feet of mixed-use space is available in this 7th floor venue. The Forum is the largest contained meeting space at 3,066 square feet and several areas are available for breakouts and dining including the 4,492-square-foot Gallery (open space with multiple seating arrangements). The venue offers all-inclusive packages for space, technology, cuisine and planning. Other Convene locations in Philadelphia, Los Angeles, Chicago, Boston, Washington D.C.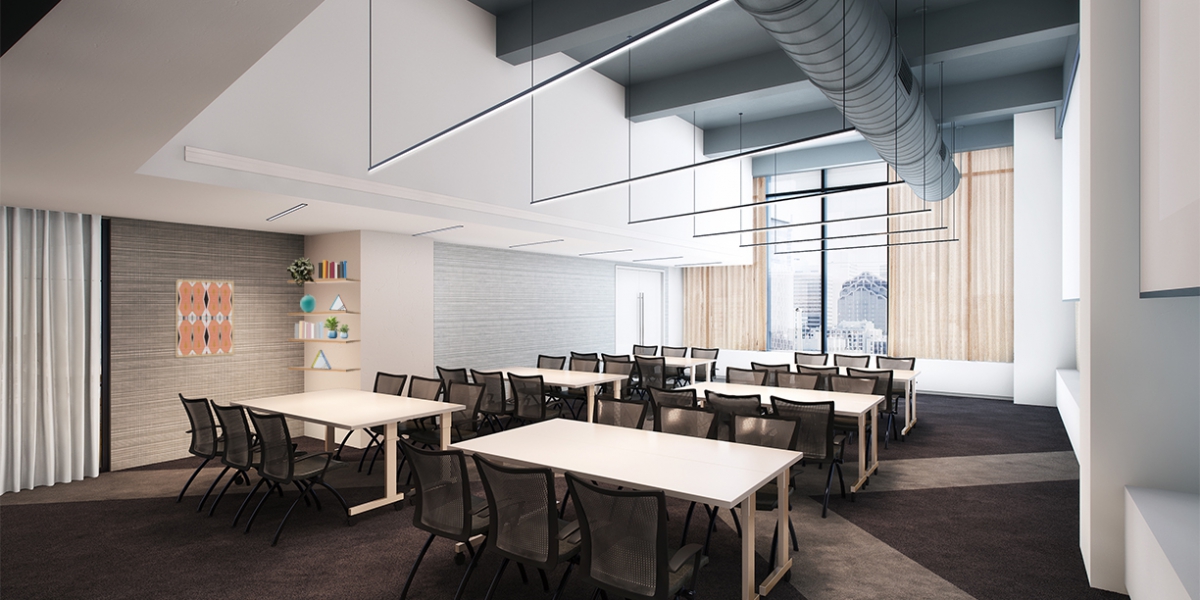 Additional details about Convene at 605 Third Avenue:
Executive chefs offer farm-to-table cuisine
Within walking distance from Grand Central Station