The Higgins Hotel New Orleans is slated to open in November as one of Hilton's Curio Collection hotels. Located in the Warehouse District, this property exudes a historic vibe that draws on Art Deco inspiration.
Since the hotel will be part of the National WWII Museum, guests will feel like they've stepped into American history. The hotel's curated collection of artifacts will augment the décor throughout the hotel. In contrast, guest accommodations will feel modern with amenities including complimentary WiFi and 55-inch HDTVs in the hotel's 230 rooms.
Plentiful function space is planned for this property:
The Higgins: 18,000 square feet of space across 14 rooms.
Arcadia Ballroom: 6,500-square-foot space with 18-foot ceilings and capacity for 650 people.
Arcadia Terrace (adjacent to the Arcadia Ballroom): 3,000-square-foot light-filled space ideal for pre-event functions.
Casablanca: 1,300-square-foot space with plenty of natural light and a 400-square-foot outdoor terrace.
Rosie's on the Roof: Rooftop bar and deck that accommodates 130 people.
Many boardrooms, meeting rooms and VIP suites that can be used for more intimate events.
Event spaces at the National WWII Museum.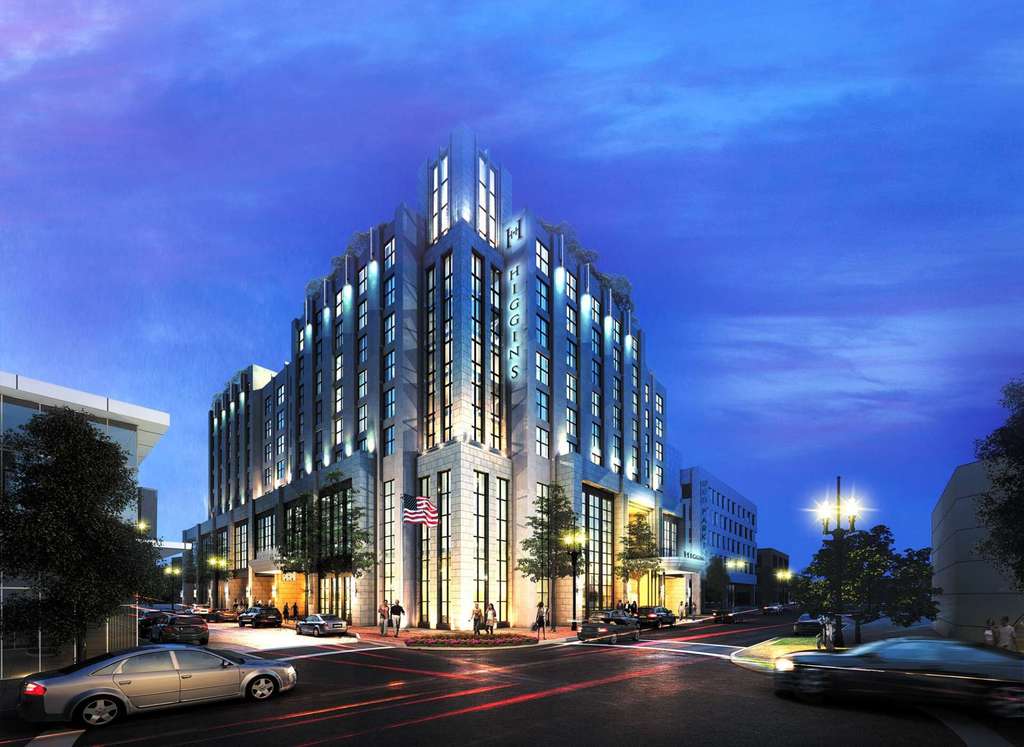 Additional Higgins Hotel New Orleans details:
Recipient of the ConventionSouth 2020 New or Renovated Meeting Site Award.
The hotel does not have vehicle accessible interior space, but does have an adjoining parking structure where auto displays could be staged.
See this site for more information.
See us at Morley if you'd like some event planning assistance.