In January of 2019 this historic convention hotel will complete its refresh of its ballroom spaces and will be ready to host large groups and events.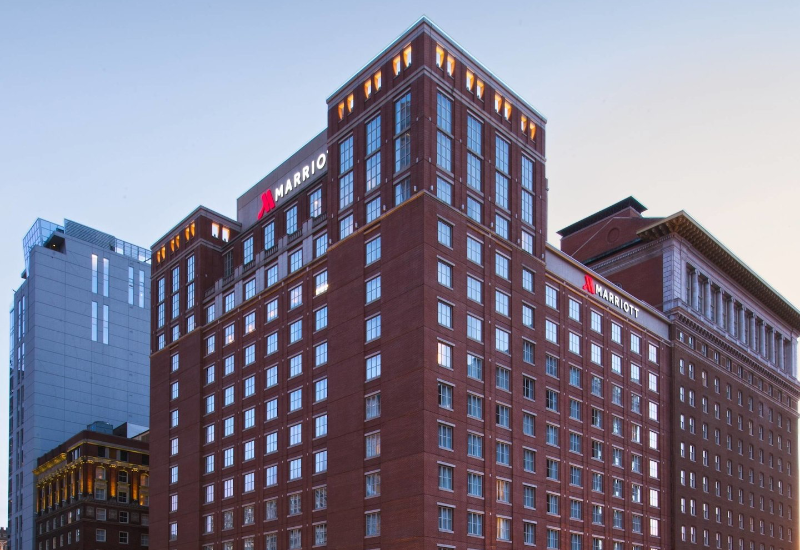 The Marriott St. Louis Grand's 65,000 square feet of meeting space, comprised of 36 meeting rooms, two ballrooms and a 13,000-square-foot foyer, will debut with a new look which includes lighting, carpeting and neutral paint. The Landmark Ballroom (11,000 square feet) and the Majestic Ballroom (20,000 square feet) are completely vehicle accessible.
The 4-Diamond hotel also has 917 guestrooms, including 48 suites. A restaurant, Starbucks and state-of-the-art fitness center are on the property.
Details about the Marriott St. Louis Grand:
› America's Center Convention Complex, is across the street from the hotel. Refreshed in 2013, the complex features 502,000 square feet of exhibit space, including six halls, 80 meeting rooms, a 28,000-square-foot ballroom and a theater.
The hotel is 20 minutes from St. Louis Lambert International Airport.
For more information: https://www.marriott.com/hotels/travel/stlmg-marriott-st-louis-grand/