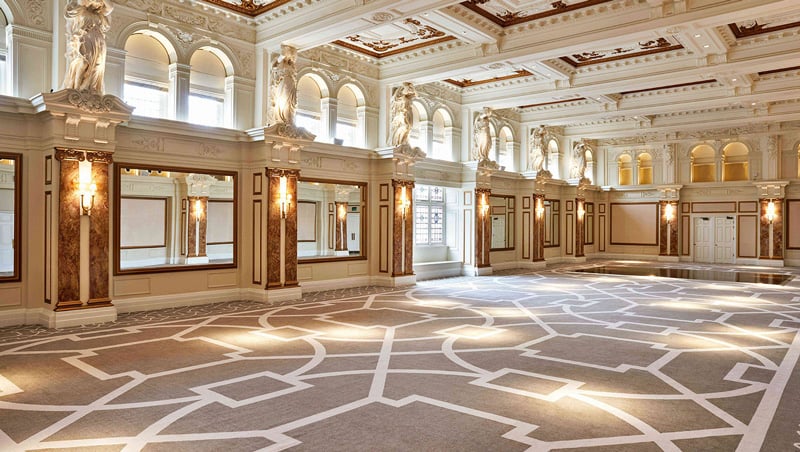 In October, the Kimpton Fitzroy London became the newest Kimpton/IHG boutique offering.
The Russell Square landmark underwent a $108 million renovation to be transformed into a Kimpton property. It maintains the original Russell Ballroom, a 1,200-square-foot space, as well as eight additional meeting-and-event spaces, ranging in size from 65 to 400 square feet. None of the meeting spaces at the Kimpton Fitzroy London is vehicle accessible. A seafood restaurant, coffee house, cocktail bar, and an option for a classic afternoon tea is are on-site.
Details about Kimpton Fitzroy London:
› The hotel is 22 miles from Heathrow Airport and 9 miles from the London City Airport.
› The 2,800 square feet of event space feature natural light and classic design aesthetic throughout.
› The hotel also has a fully-equipped, on-site fitness center.

For more information: www.kimptonfitzroylondon.co.uk