A century-old, coal-fired power plant on Savannah's treasured waterfront gets a second chance as a luxury JW Marriott hotel.
The power plant is one of three riverfront buildings undergoing renovations to become part of the Plant Riverside District, a hospitality and entertainment district boasting public parks, concert venues, an art gallery and high-end shops.
While its 176-foot-high smokestacks remain, the plant's interior is being transformed into JW Marriott Savannah, featuring a spa, fitness center, rooftop bar and five additional dining venues ranging from steak and seafood, to brick-oven pizzas, to authentic German cuisine. The hotel's 419 guestrooms and suites are spread out among the three buildings, each with its own lobby, and each offering a unique vibe and décor scheme.
The complex offers more than 20,000 square feet of meeting space, including two ballrooms with pre-function space, and a divisible meeting room.
Phase one of the redevelopment is scheduled to open in October 2019.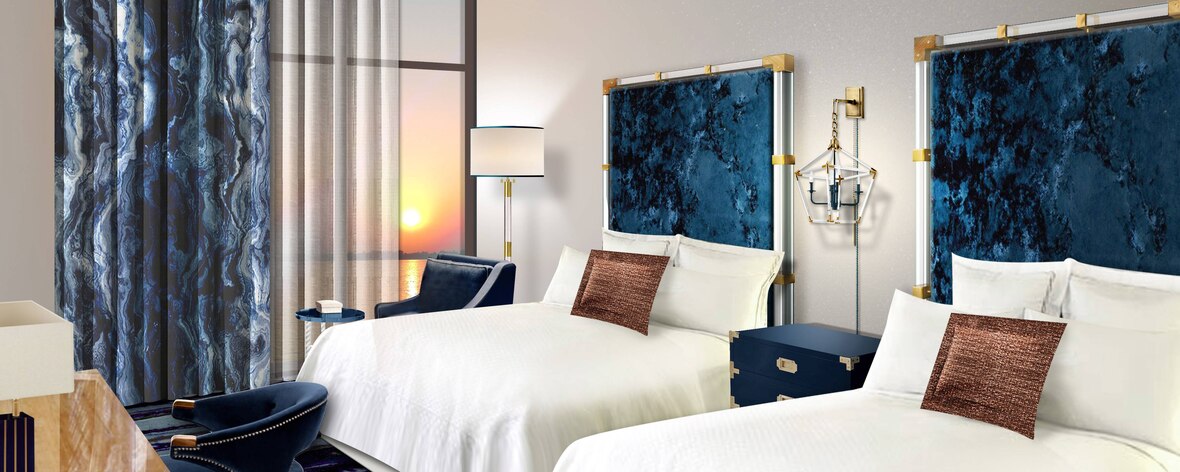 Additional details about the JW Marriott Savannah Plant Riverside District:
The interior is not vehicle accessible, though vehicles can be staged on the property
Located 20 minutes from the Savannah/Hilton Head International Airport
See this site for more information.
See us at Morley if you'd like some event planning assistance.