History is made modern with knowing glances to the past and a future of discriminating guest experiences in view. With a targeted open date in September, the Carté Hotel will offer luxury and modernity in downtown San Diego.
The high-tech hotel boasts 246 guest rooms in the heart of vibrant Little Italy and is steps away from landmark hotspot the Embarcadero waterfront. Designed with nods to Little Italy's maritime history, the ocean connection is never far from view. Guests will enjoy sea-to-table dining, a wine-tasting room that highlights curated regional wines, a rooftop cocktail bar and upscale fitness and wellness facilities. The outdoor pool has been crafted to echo the historic lily pond and lagoon at nearby Balboa Park, crowned with cyads, palms and tropical plants to create an idyllic retreat.
Event space includes the 1,200-square-foot Carté Room and a 350-square-foot boardroom with diverse tech resources available. There is no vehicle-accessible space on site. The hotel is 2 miles from the San Diego Convention Center.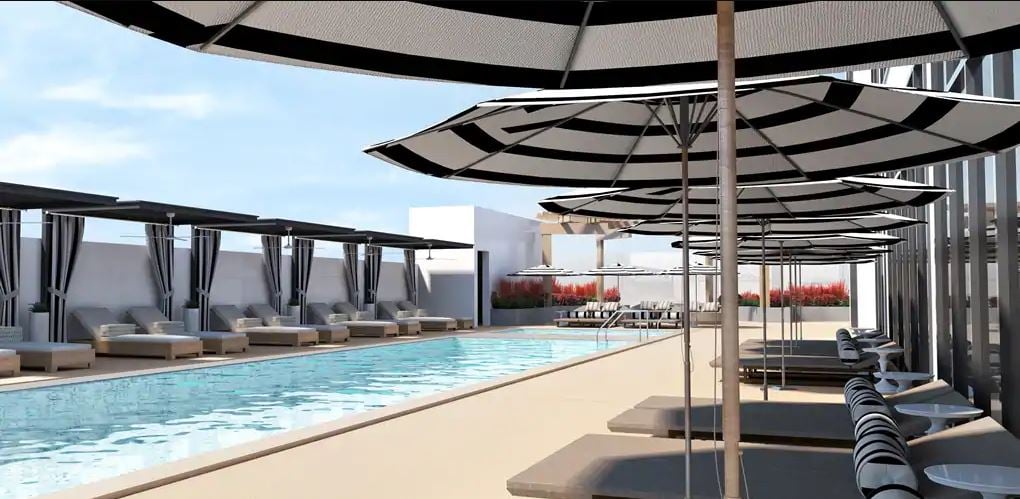 Additional Carté Hotel San Diego, Curio Collection information:
The hotel is accepting reservations for arrival September 22, 2019, and beyond.
Three miles from the San Diego International Airport.
See this site for more information.
See us at Morley if you'd like some event planning assistance.